The Importance of a Pre-Approval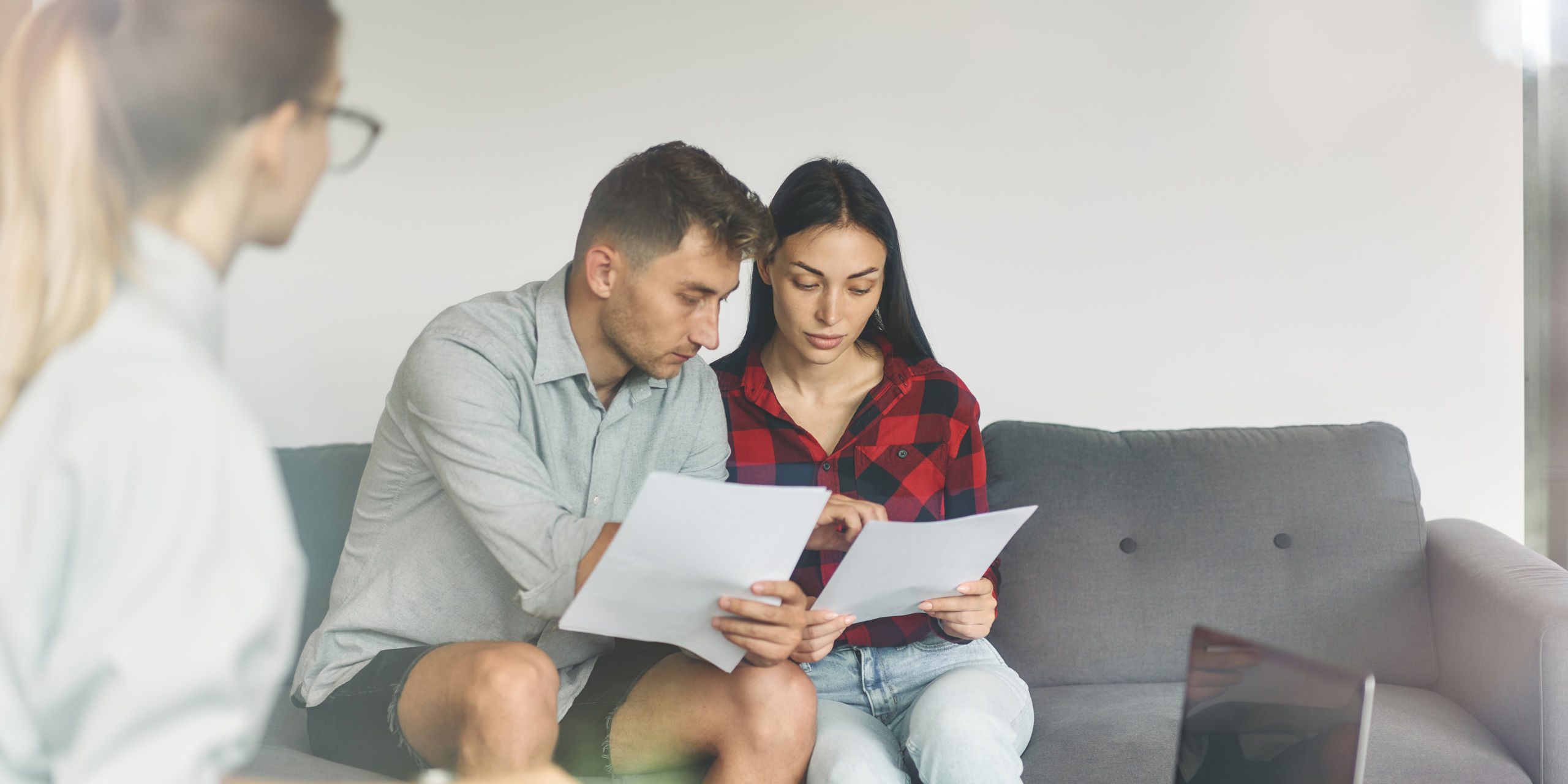 The Importance of a Pre-Approval
The Importance of a Pre-Approval
If you have reached out to a realtor recently inquiring on a home, one of the first questions you are typically asked is, "Have you been pre-approved?" Since a lot has changed recently throughout the market with the speed of closings, lack of inventory, and the high demand, having a pre-approval is one of the most important first steps in your home-buying process.
What is a pre-approval?
This is a letter from your mortgage lender that lets you, your realtor, and the listing agent for the home you are considering purchasing that your lender has done their research to prove that you can qualify for a particular home. This will stem from an application done by your lender, who will then calculate your debt-to-income ratio, and finally qualifying you at a certain dollar amount for the loan you can afford. These are often based on guidelines issued by Fannie Mae and Freddie Mac.
What is reviewed in a pre-approval?
Upon receiving your application, your lender will request permission to pull your credit. Once your credit is pulled, your lender will look at your monthly debt as well as your income, at which point they will come up with a ratio.

Part of that ratio is determining your future monthly payment that you will obtain once you purchase a home. There are two types of debt-to-income ratios that are important: your housing DTI, known as your PITI (principal, interest, taxes, and insurance payments), and your total DTI. Your total DTI considers the other monthly obligations that you have. Common bills such as your phone bill, electric bill, etc. are not included in your monthly obligations, even if you have them self-reported to help boost your credit score.

Another important part of your credit report and your pre-approval is seeing what loan type you are qualified for, ensuring you have enough assets (money in the bank, 401k/retirement accounts, etc.) to afford your down payment and your closing costs, and also determining if you have been through bankruptcy, foreclosure, or any other worrisome events that may hinder your ability to borrow money.
What is the difference between a pre-approval and a pre-qualification?
I recently saw a pre-qualification letter from one of the biggest mortgage companies in the United States that was almost embarrassing. It was common sounding at the beginning, saying something along the lines of "Congratulations! You are pre-qualified for a mortgage up to $200,000." It went on to say, "Based on the self-reported income and assets you provided…." Self-reported means you are telling the lender what you believe to be true, however, income can be calculated differently depending on your situation. I have spoke before about debt-to-income ratios, and how they are calculated, but that was just the basics.

What this lender isn't considering is what type of income is involved. For instance, I had a client of mine tell me they make $18/hour, and that they work full time. When I asked for clarification on full-time, they said "about 40 hours per week." I went the extra mile, requested documentation for them for proof (since the underwriters will ask for that anyhow), only to learn that they had variable hours. One week, they would work for 32 hours, the next 42…you get the idea. Had I qualified them at $18 per hour, working a consistent 40-hour work week with paid vacation, and they went searching for a home on that calculation, they may have lost the house.
Why might you ask? If a buyer were to put in the maximum offer they could afford, based on their pre-approval, and their income turned out to be less than what they self-reported, they may no longer qualify for that loan. When your lender asks for you to do more work up front, they are also doing more work up front for you, to ensure you can truly afford what you are hoping to.
Buying a home will be one of the biggest, if not THE biggest investment you will make, and since there is a lot of money involved in purchasing a home, your lender will want to be sure that you will be able to afford to pay them back, and that you have a good history of paying your previous creditors back. When you apply with me at Stockton Mortgage, I am willing to go the extra mile, giving everyone in the process the comfort and knowledge that when you place an offer on a home, there is a lot of meaning behind that offer.