Wish List: Storage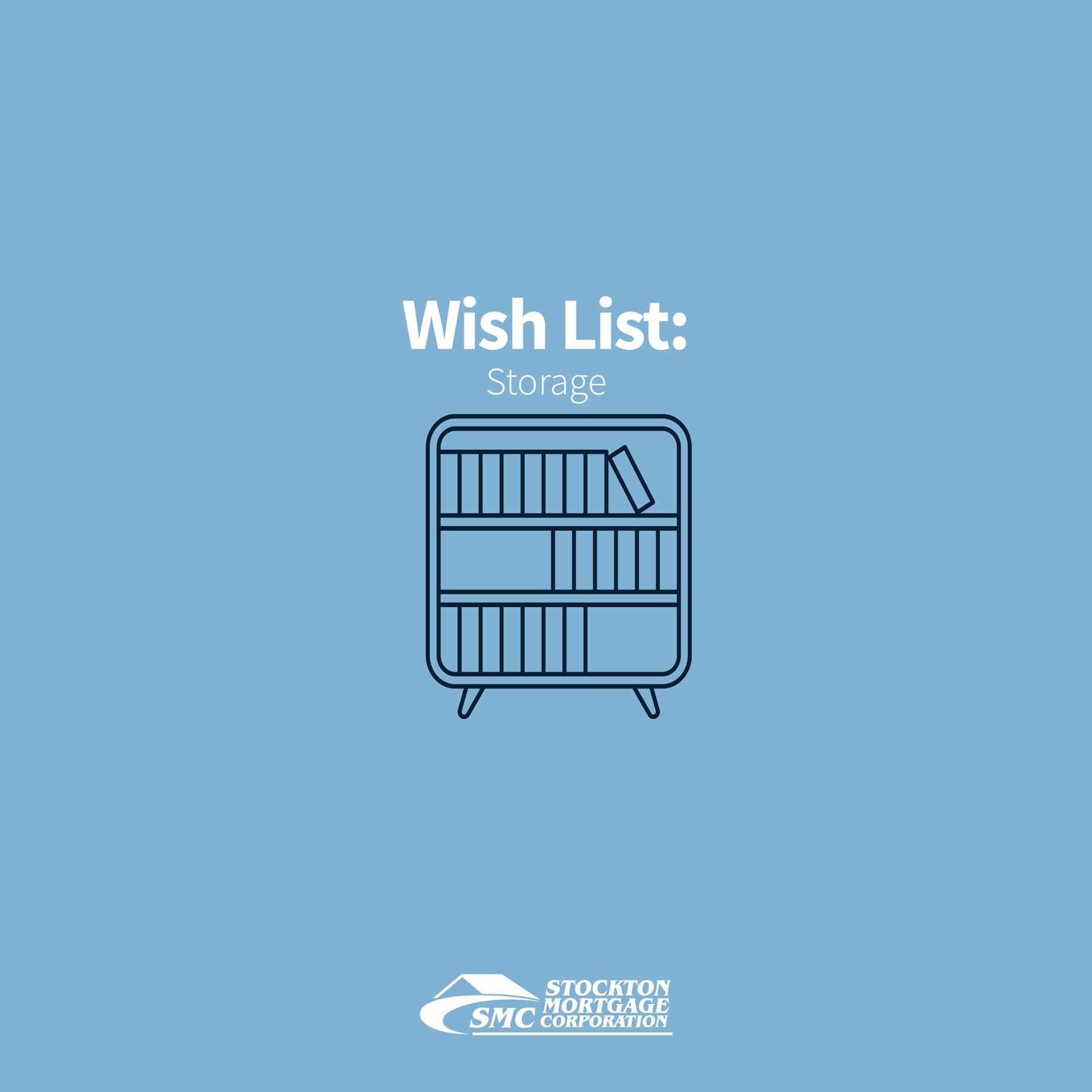 Hey there! Welcome back to the House to Home blog! This is our final installment for our Wish List series and today we're going to talk all about storage. In 2018 my husband and I bought our first home. A darling little starter ranch in the country with a big backyard. Although I still absolutely love my house, there are things I wish I considered more before purchasing.
Cabinets
For the past year I've been annoyed with my kitchen. First, no dishwasher. That is an entire other can of worms and we won't go to deep into that but if you loath doing dishes, don't compromise on a dishwasher like I did. Second, most of my cabinets are small and abnormal. When my husband and I lived in our tiny two bedroom apartment in Lexington, we went to dinner a lot. Therefore, I didn't notice how important cabinet space was. Now that we are more frugal (thankfully) and cook more, I have been really struggling finding cabinet space and getting organized. This Christmas my mom came to my rescue and bought me a six piece kit to organize my cabinets. All these shelves and wracks have really helped us get our cabinets organized and now I feel like a weight has been lifted off my shoulders. The organizers aren't a bad thing, but I do wish I had more storage in my kitchen.
Closet
In our master bedroom we have two closets. They're not walk-in closets but they are pretty decent size. Our house was built in the 1960's, so even though it has been renovated, we still have old shelves, an old rod and ugly folding doors. Ideally, I would've loved one big walk-in with multiple shelves and a place for shoe storage. Even if I had to install the storage shelves myself, at least I'd have the space to do it inside a walk-in closet. Thankful for my two closets but trust me, they will be getting some type of makeover this year.
Attic or Basement Space
A basement tops my list of needs for our next house. We realized not only do we not have a ton of room to entertain guests, we also have to constantly rearrange our random items to make room for people to hang out. Another thing you want to to make sure you have is a finished, insulated attic. We have an attic now that actually has a ton of space and would be great for storage. The problem? It's icky up there. It's dirty, really hot and does not have plywood throughout. So basically it's a creepy wasteland that I avoid. It's unfortunate that we can't utilize the space more but we plan to renovate the attic in the future as well.
Got any other storage wishlist ideas? Please bless us with your knowledge with a comment below.
Until next time,
Savanna