New Home Landscaping Projects You Can Do For Cheap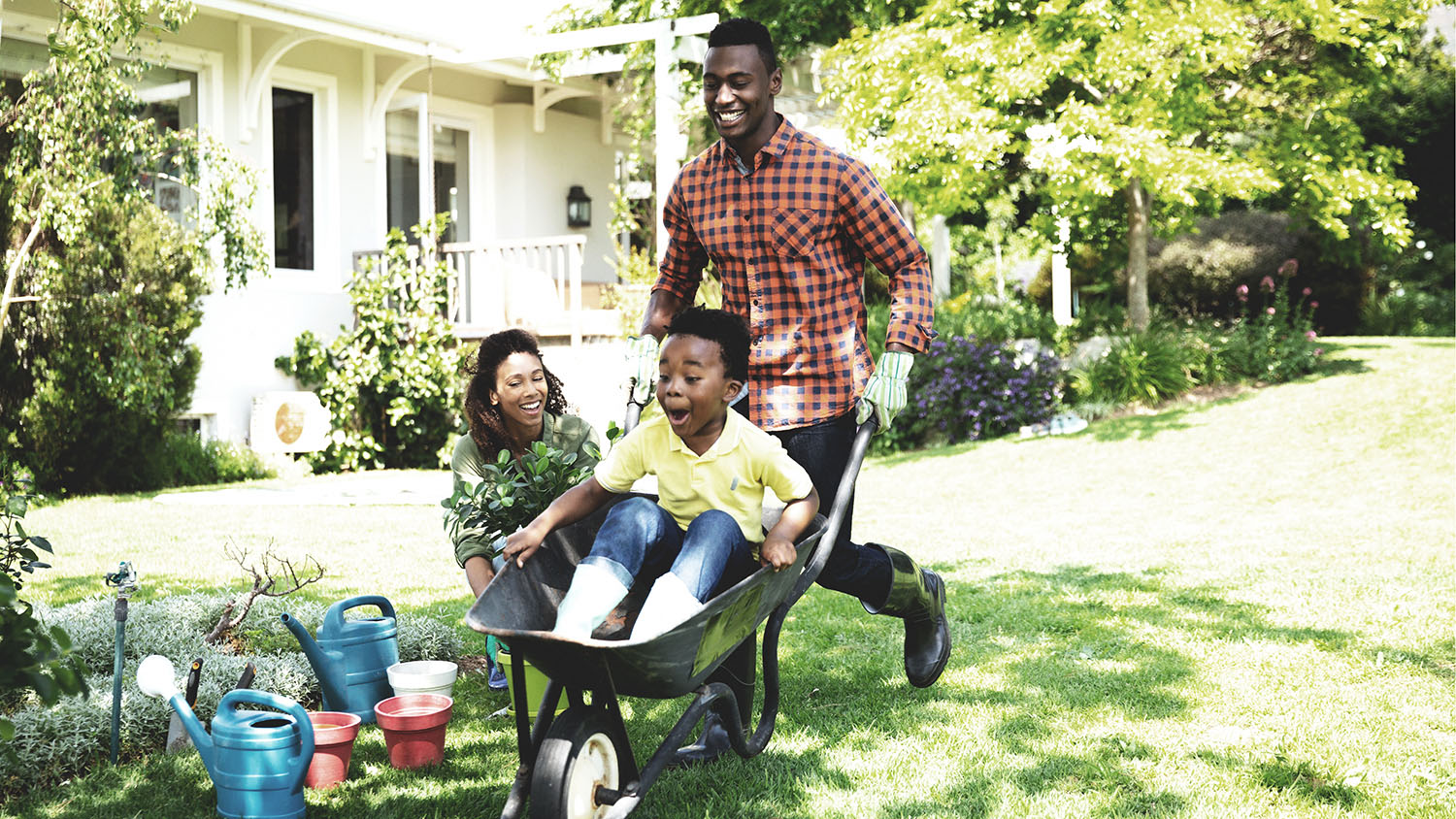 New Home Landscaping Projects You Can Do For Cheap
Have you recently purchased a new home and have already finished, or are close to finishing, the move-in process? When all the boxes are emptied and recycled, you'll likely be looking at gathering family and friends around for a housewarming party. But wait! It will never do to entertain in your outdoor spaces without some finished landscaping. Whatever will you do?
You probably left yourself with a relatively reduced budget after spending so much on that new home. If finances are tight, you're going to need some imaginative ways to do landscaping without spending a lot of money. We understand. So, we are going to offer some suggestions regarding new home landscaping projects. On the smallest of budgets, get your landscaping done quickly by adhering to some of our handy tips.
Lighting
To save money on electricity and wiring, use solar candles or lights to add a beautiful atmosphere to your yard. No expensive wiring installation will be required this way. To create unique and amazing garden lighting, there are also lots of crafty DIY projects online.
Your Lawn
Grass seed is the way to go if your budget is exceedingly tight. Sod costs a lot of money and is work intensive. But, for that lawn to get healthy and thick, grass seed is going to take a long time. Before it resembles turf, it could take about six weeks. Instant turf is quicker and can usually be picked up, per square meter, for about $6 to $15. It can be delivered to your door and purchased online, if you wish.
Accessories
To create backyard accessories, there are lots of DIY ideas online. For just about anything, you can use a versatile, amazing product known as Besser blocks. From fire pits to planters to furniture, these concrete blocks are super nifty and only limited by your imagination.
At your local hardware store, you may only spend about five dollars a piece on these blocks. For freebies, look in swap/sell/buy pages. For planters, garden edging, pathways, and furniture, don't discount using wooden pallets as another inexpensive idea.
Materials for Landscaping
It can be pretty pricey, purchasing landscaping materials and already established plants (see below). To get some great bargains, be sure to check out your local swap/sell/buy pages. Facebook frequently has local posts by people and companies that are willing to swap, sell, and trade.
Also check with back yard renovators. Sometimes, at bargain prices, they will sell pavers, rocks, plants, trees, etc. You can save a lot of money here, even though the materials may require removal and transportation by you.
If you need materials on an extensive basis, consider having truckloads of bark chips, soil, and more delivered by garden suppliers rather than buying bag after bag.
Plant Cuttings
Cuttings are usually free, if you can stand to wait for plant establishment in your garden. Ask friends and neighbors for plant cuttings from flowers, foliage, and shrubs that appeal to you. If you can start them yourself, you won't have to buy them at a store.
Landscaping Parties
You're excited about your new home and, hopefully, so are your friends and family. Maybe they'd like to lend a hand getting that landscaping done! Spring for some pizzas, a keg of beer, soda, varieties of snacks, etc. and invite everybody over to pick up a shovel, rake, and more. Fire up that barbecue if pizza is not on the menu. Before you know it, you'll make light work of some pretty heavy tasks.
Stockton Mortgage Assists Homebuyers
At Stockton Mortgage, we help both first-time homebuyers and homebuyers who aren't partaking in their first time at the rodeo! We know that saving money, both before and after a home purchase, is of the utmost importance. We are here to help. Whether you email us with your questions or use our online chat service, we've got the kind of knowledge and experience you can benefit from.
Contact us today for information.